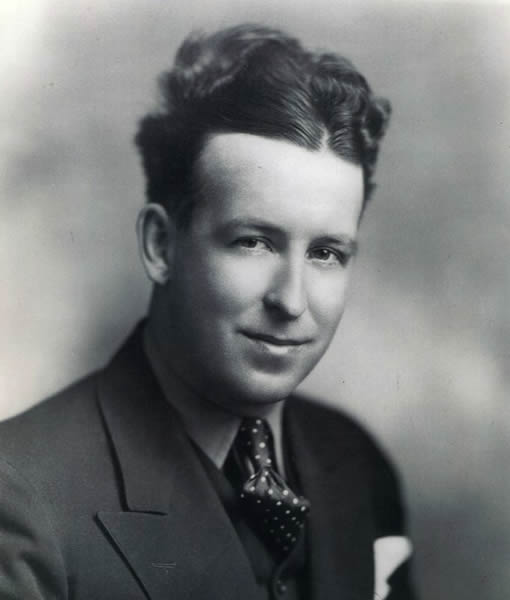 Morty's Pub retains its name from the firstowner, Morty Baldwin. Morty is a local icon, legend, and character. Everyone who knew him has a story, and they all tell what a wonderful person he was. He was never without his trademark vest and bowtie. He was known for passing drinks behind his back, and other tricks, decades before Tom Cruise made a movie about it.
     Depending on who is telling the tale, Morty was the first (or at least one of the first) to make the swim from Bayfield to Madeline Island. In an age long before modern wetsuits, he swam covered in axle grease to stay warm in the 50° water.
     There is a story of the Bayfield Women's Civic league. They had championed an ordinance that liquor could only be served on the south side of Rittenhouse Avenue.Morty was so beloved that they had waited until he moved to the current location (on the south side of the street) before proposing the ordinance.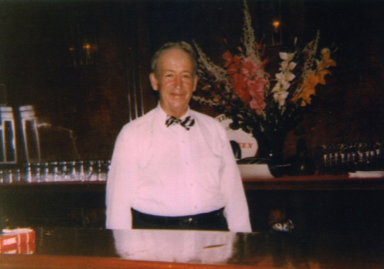 Another tells of Morty giving his trademark bowtie to a young man on his way to his High School graduation, remarking that this was a special occasion, and that a man needs to be dressed properly for such things.
     There are tales of card games in the back. Ownership of cars, boats, homes, and even the pub itself changed hands over a turn of the cards. There is a rumor, unconfirmed, of a rather unhappy wife who discovered she had been the ante of one of the games.
If you have been to the Iron Bridge, you know about the flood that wreaked havoc in 1942. For the most part, Morty's was spared. The only serious damage was having the basement filled with sand, which took Morty many days to shovel out.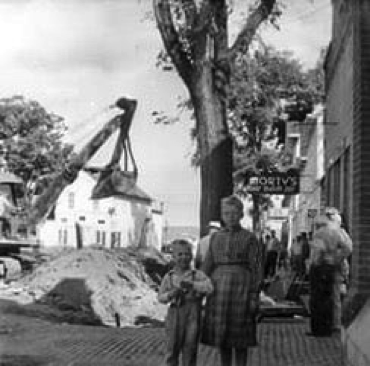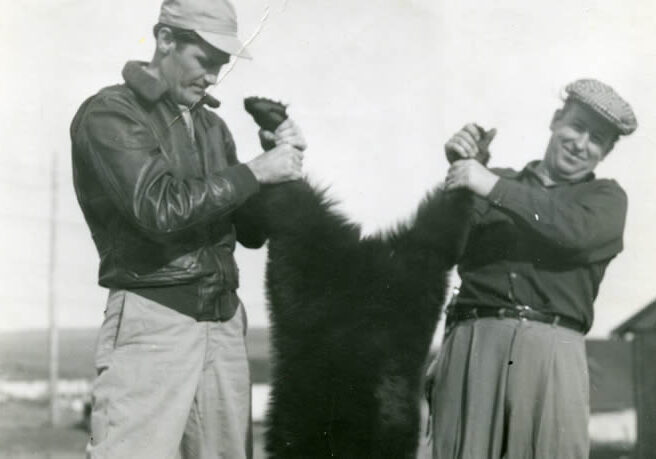 Bayfield has it's share of haunts and ghosts. Morty's was not left out. There are many stories about our otherworldly resident. Employees and patrons talk about strange noises coming from empty parts of the building, glasses and bottles clinking when no-one is around, cold spots in the room and other unsettling events. One story is that an employee closed up for the night and went downstairs to complete his paperwork. He could distinctly hear someone overhead entering the pub and walking around.
He went upstairs to see who it was and how they had gotten in, only to find the room was empty and the doors were solidly locked. Sometimes the "ghost" would use the men's room before retiring for the evening. Many people believe the ghost is Morty keeping watch over his beloved tavern.
Many people talk of having their first drink at Morty's. Some tell of meeting and courting future spouses. Many sons (and a few daughters) remember their passage to adulthood sitting at the bar with their father (or mother). Others recall good times with friends and family.
Morty's works to support smaller businesses like ourselves and favor regionally produced products. Our craft beer selection highlights breweries in Wisconsin, Michigan's upper peninsula, and northern Minnesota.
We are proud to continue the tradition of local ownership that Morty's has maintained for 85 years. So when you are in town, come in and sit a while, make yourself part of Bayfield's history, but be polite to our ghost.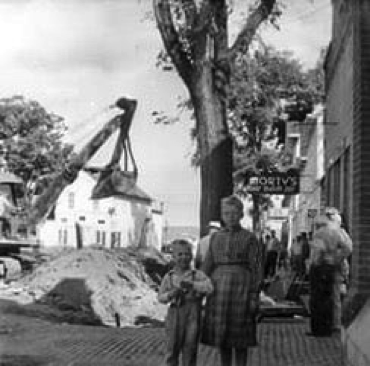 *Photos of Morty are courtesy of the Bayfield Historical Society